Purpose-built Sublimation
Printers
Kickstart your business with the Sawgrass SG500&SG1000, the only desktop printer designed for sublimation. With low start up and running costs, you'll soon be creating customized products with vibrant HD images - quickly, easily and profitably.
Enhanced structure and stability

More eco-friendly

Higher resolution

Supports Wi-Fi connection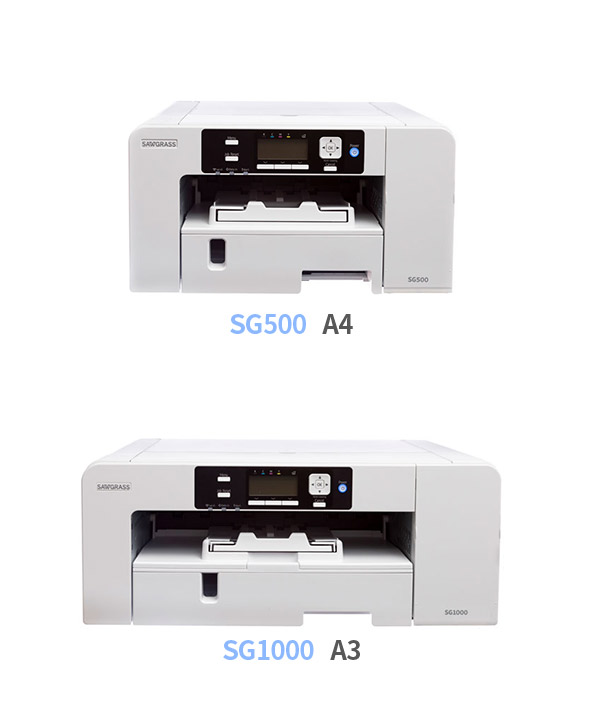 The SG500/SG1000
comes complete with:
Sawgrass Print Manager

CreativeStudio Online Designer

SubliJet UHD Sublimation Inks

2-Year Product Warranty and In-house Support
The SG500 is backwards-compatible with SG400 accessories, so if you already own a bypass tray for the SG400, you will be able to continue using it. This allows you to print on media up to 51" long (1295 mm).
The SG1000 is backwards-compatible with SG800 accessories, so if you already own a bypass tray for the SG800, you will be able to continue using it. This allows you to print on media up to 13"x 51" (330 x 1295 mm).
SG500/SG1000
Features & Resources
Designed to minimize ink and power consumption while maximizing quality and efficiency, the SG500&SG1000 enables you to create the highest definition images with the lowest per image cost.
The SG500&SG1000 has the compact footprint and rugged reliability of its predecessor, the SG400&SG800, but has been updated from the inside out. In addition to design improvements such as a single roll-bar, the SG500&SG1000 is more energy-efficient, prints with higher resolution, and offers WiFi connectivity. This means you'll enjoy higher quality products and greater ease of use, at a price comparable to the previous model.
Like all Sawgrass printers, the SG500&SG10000 performs its own automatic maintenance cycle for trouble-free printing. For complete peace of mind, the SG500&SG1000 is now backed by a 2-year warranty, as well as unlimited tech support for the life of the product.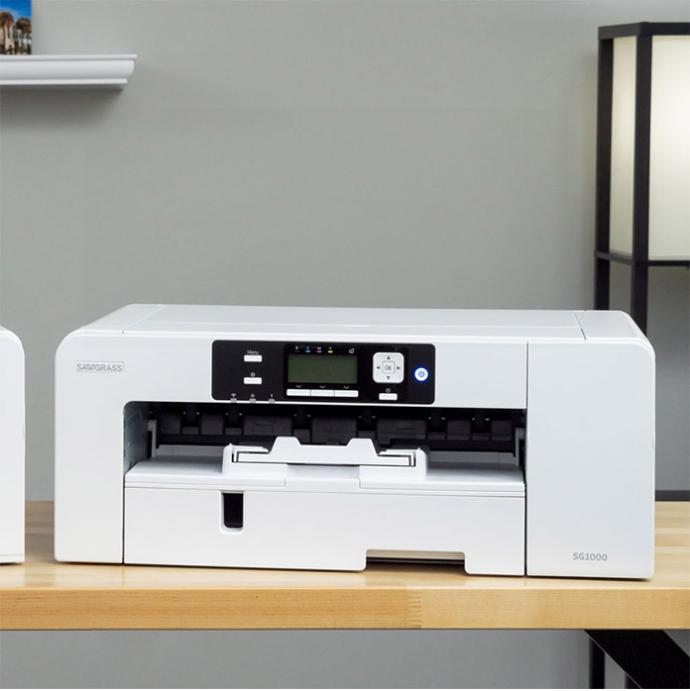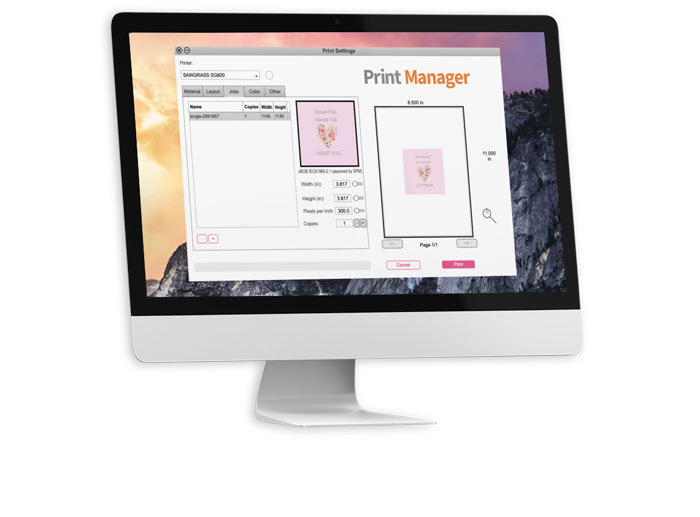 Expert Color Management
Software
Designed by Sawgrass, Print Manager is the only color management software designed purely for sublimation.
It's easy to use, and allows you to choose from preset or customized profiles for optimal color output. SPM helps streamline production workflows from all standard design software, including CreativeStudio.
Unleash Your Creativity with CreativeStudio

Design your products using templates and artwork from our network of global designers in the only graphic design software built purely for sublimation.

Access to CreativeStudio is included with your purchase of a Sawgrass printer. Enjoy premium designs by upgrading to a monthly or annual membership for the latest on-trend designs, updated weekly.
World-class Ink, Crafted by Experts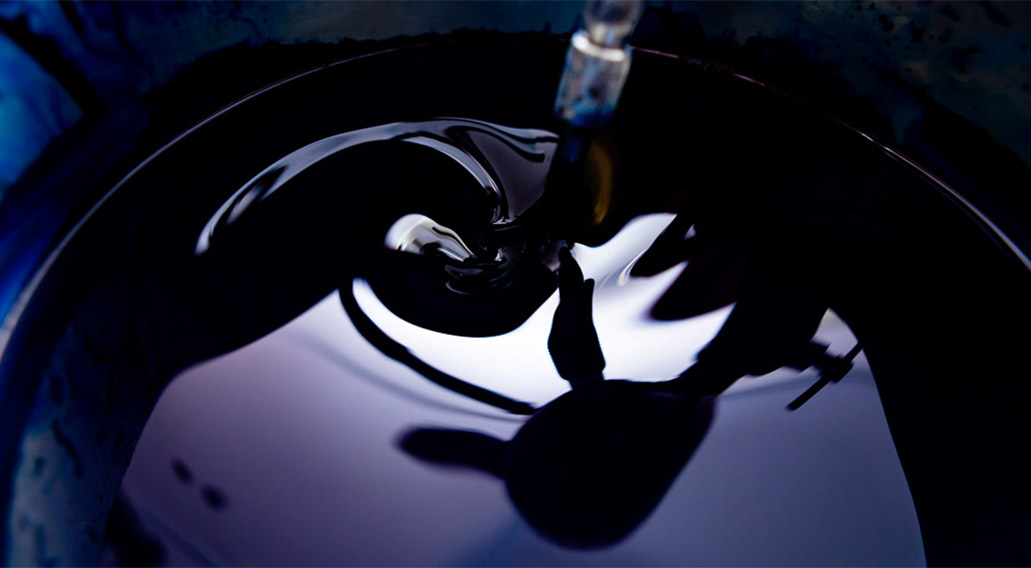 Sawgrass has been the global leader in sublimation ink formulation since 1988. With a focus on quality, consistency and reliability, the Sawgrass team of elite chemists based in Charleston, South Carolina, has perfected the process of creating consistent color and maximum efficiency with inks optimized for its printers.