What Can It Be Used For?
Endless Possibilities for Creativity
Sublimation Paper
4 Sizes Available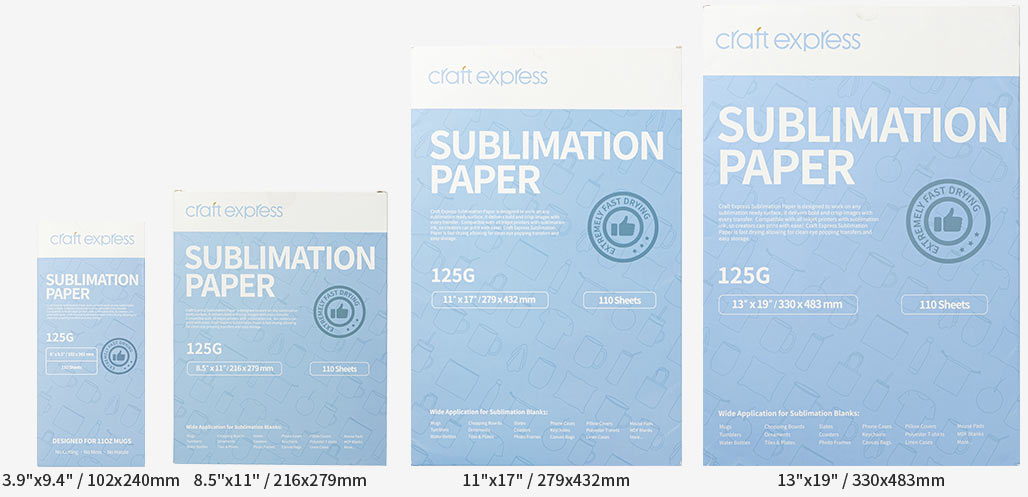 Wide Application
Sublimation Paper is designed to work specifically with various printers such as Epson, Ricoh, Sawgrass, etc. Also, it helps
transfer vibrant designs onto a wide variety of materials, including fabric, metal, glass, hardboard & more materials. The
surface of the paper is coated with a heat-resistant material that allows the sublimation ink to transfer to the substrate
without smudging or fading.
Butcher Paper
3 Sizes Available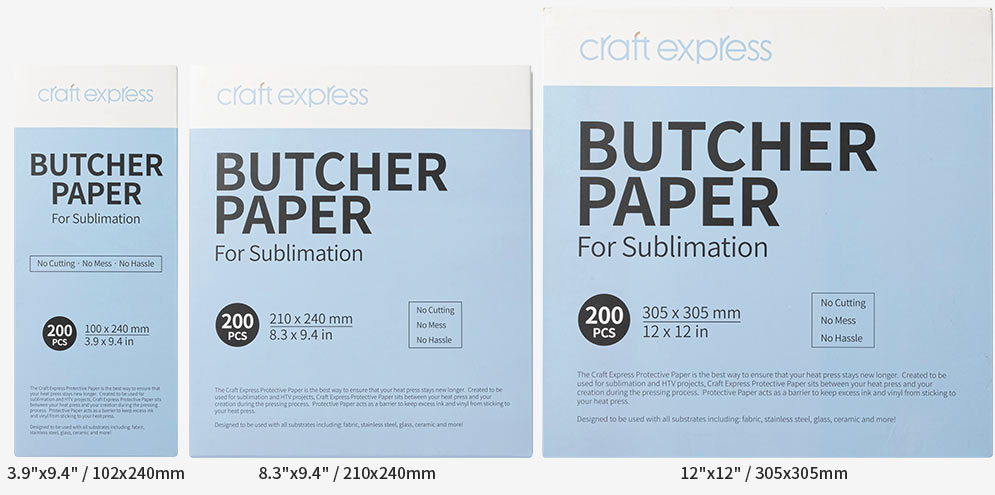 Wide Application
The Craft Express Butcher Paper is the best way to ensure that your heat press stays new longer. Created to be used for
sublimation and HTV projects, Craft Express Butcher Paper sits between your heat press and your creation during the pressing
process. Butcher Paper acts as a barrier to keep excess ink and vinyl from sticking to your heat press.
Designed to be used with all substrates including fabric, stainless steel, glass, ceramic and more!