DTF Printer
What Surprises Does It Have?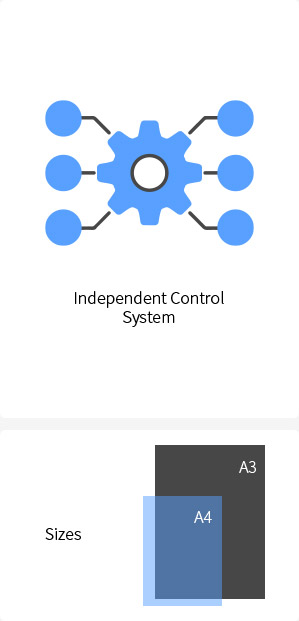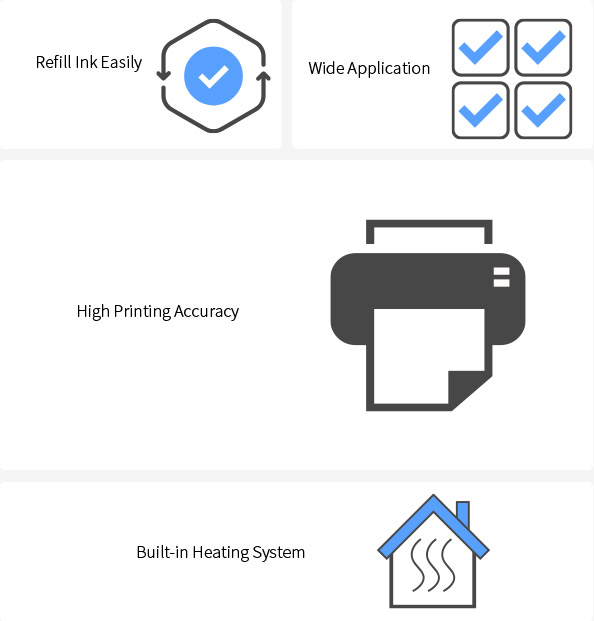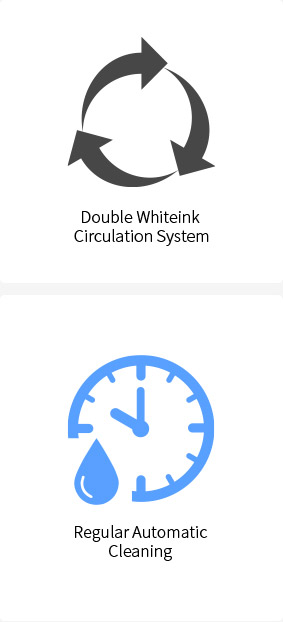 RIP SOFTWARE
This software helps to increase the productivity of DTF printing projects! It has a simple, yet powerful interface that allows you to master editing
and designing images with ease. In addition, it can realize multi-image automatic layout and duplicate printing, which greatly improves work
efficiency! The superior color output helps DTF printers achieve "what you see is what you get" results!

Auto Layout

Color Consistency

High Efficient
Superior Color Accuracy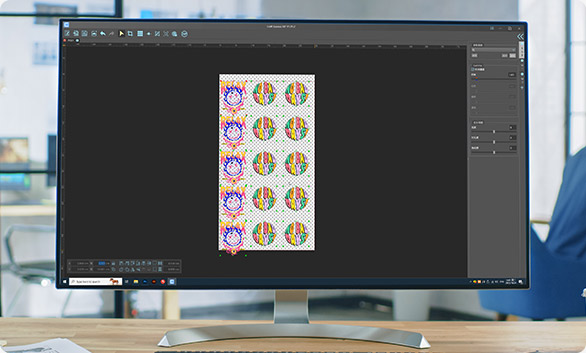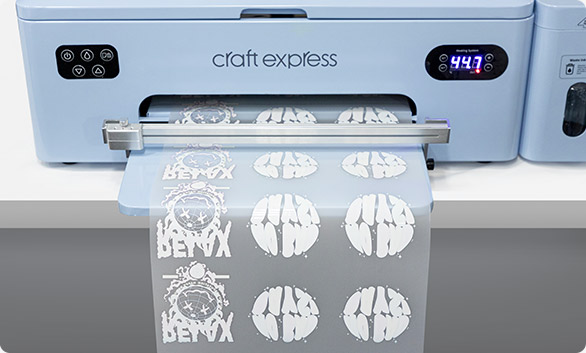 What Can It Be Used For?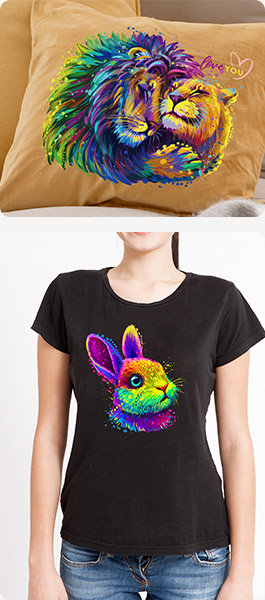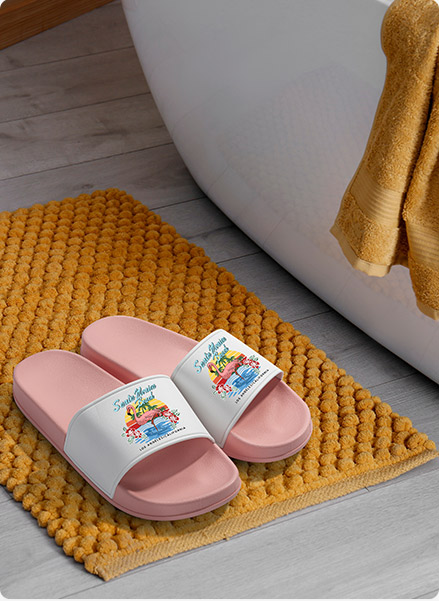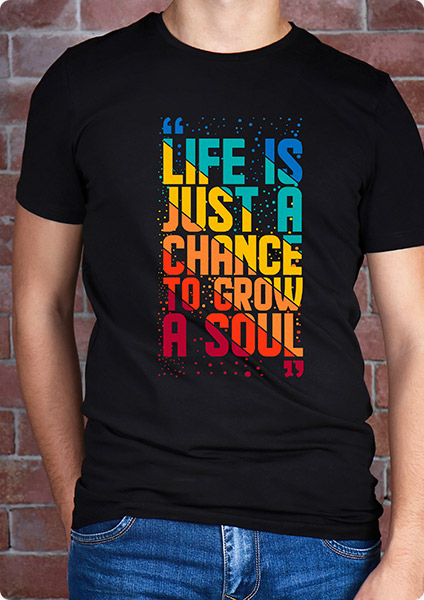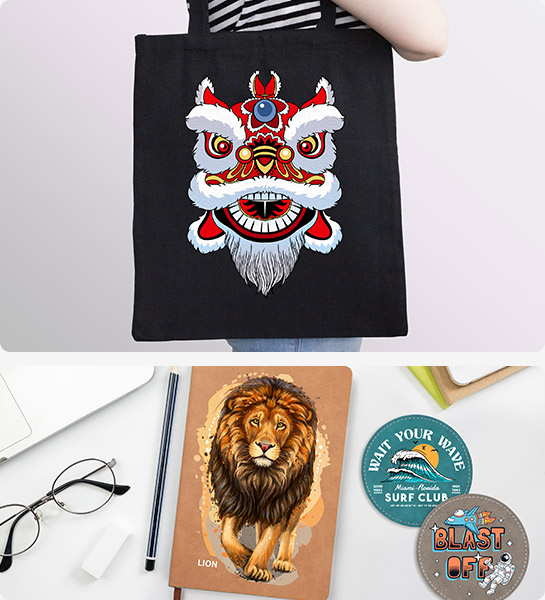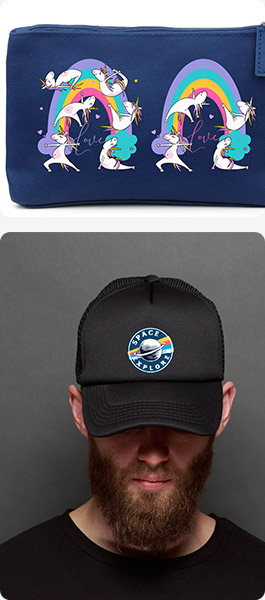 It Can Do Better!
Film control system
It can quickly switch between single film and
film roll and can control the automated in and
out of the film and the equipped output tray
prevents the print from scratches.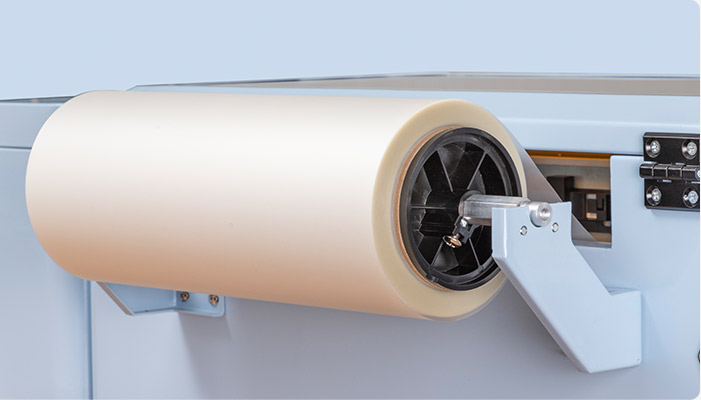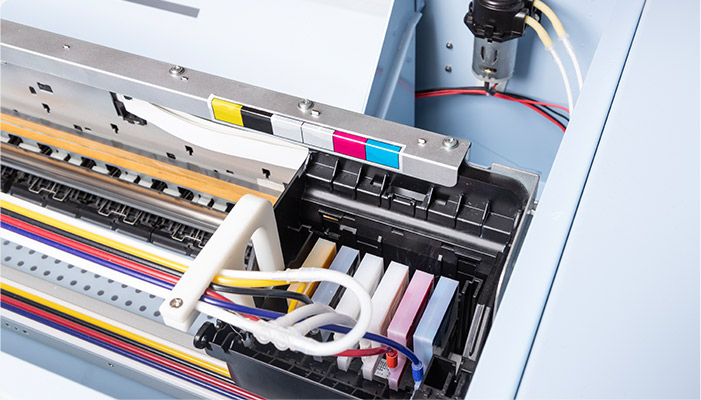 White ink circulation system
White ink circulation saves time and ink by constantly
circulating the white ink in the ink tank, preventing the
print head from being clogged and reducing the frequency
of cleaning.
High printing accuracy
It outputs true and clear image results with vivid
colors and fine details printing on a wide range
of fabrics, cotton, polyester and more! Both are
scratch-proof and colorfast!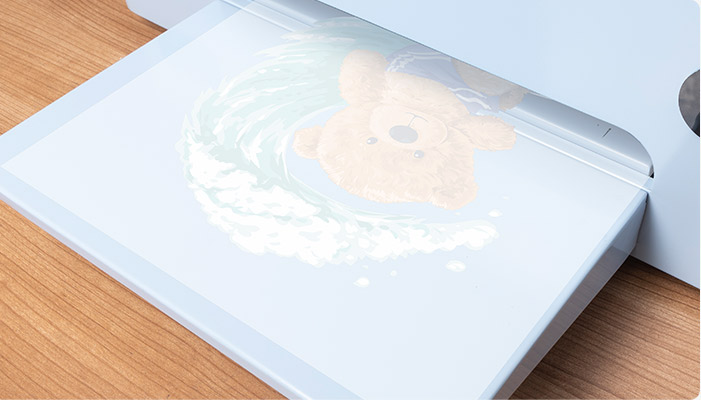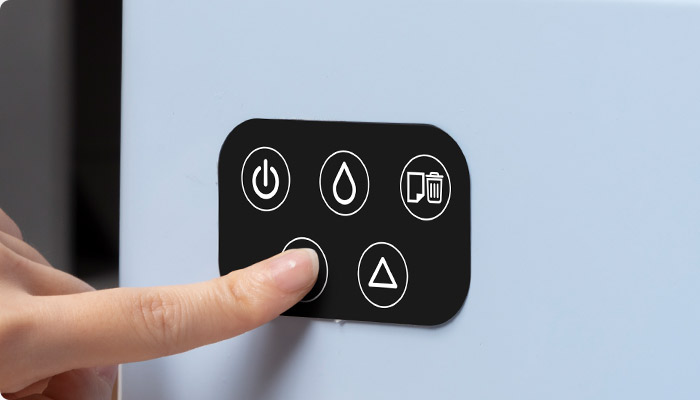 White ink circulation system
Just import your design and press the button, the
easy-to-follow steps make it very easy to operate,
even for beginners. The DTF printer is also a good
option for anyone to start a custom apparel printing
business.
Easy to fill ink
Simply unscrew the ink bottle cap, and you're
ready to fill or refill. What's more, we have
prepared funnels to make refilling even easier
and quicker!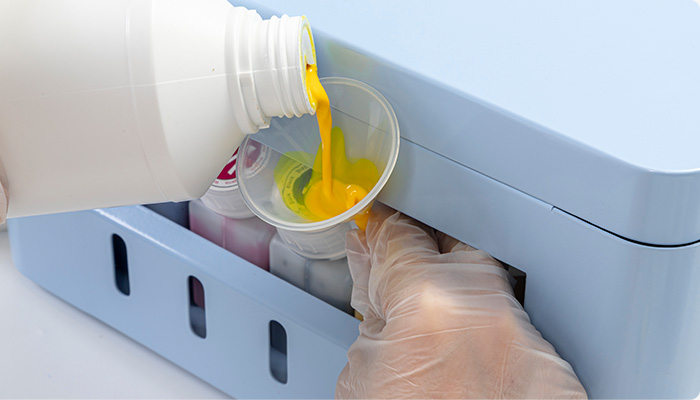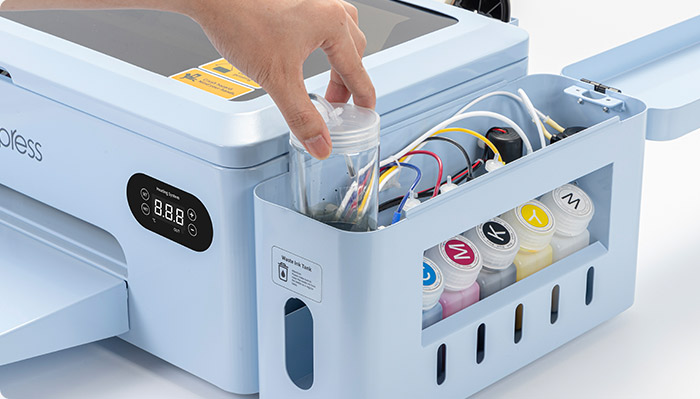 Easy emptying of waste ink
The visual ink tank lets you know when to dispose
of waste ink. And this easy to remove tank makes
it even easier to dispose of your waste ink.

Only several simple steps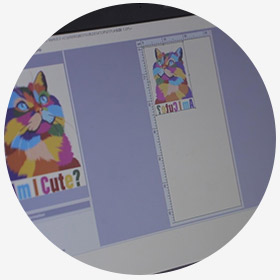 1. Design your image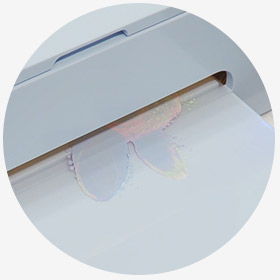 2. Print the design from your PC
3. Over a pan, sprinkle the hot melt
powder over the back of the film
design and spread evenly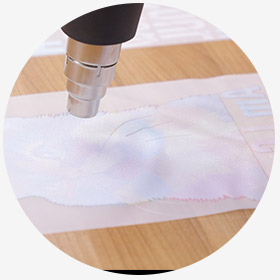 4. Place film inside a sublimation
oven or under a heat press until
applied powder melts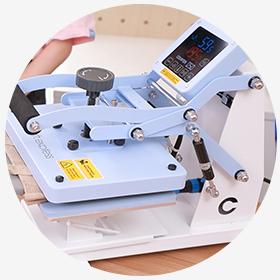 5. Transfer image
with heat press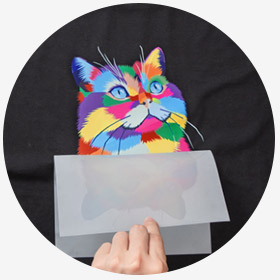 6. Peel film away slowly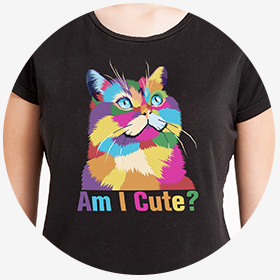 7. Enjoy your creation!
Item No.
CEDTFPLB
Print head
1390 PRINTHEAD
Ink supply mode
6 colors (CMYKWW 6-color)
Color scheme
CMYK+WW
White ink output
Support / white, color
Max. Print Width
30cm
Max.Print Resolution
2880*2880dpi
Power
35W
Voltage
110V-220V 50Hz-60Hz
Printer Dimension
74*35*23.9cm
Temperature
30~50℃
CHumidity
20-80%